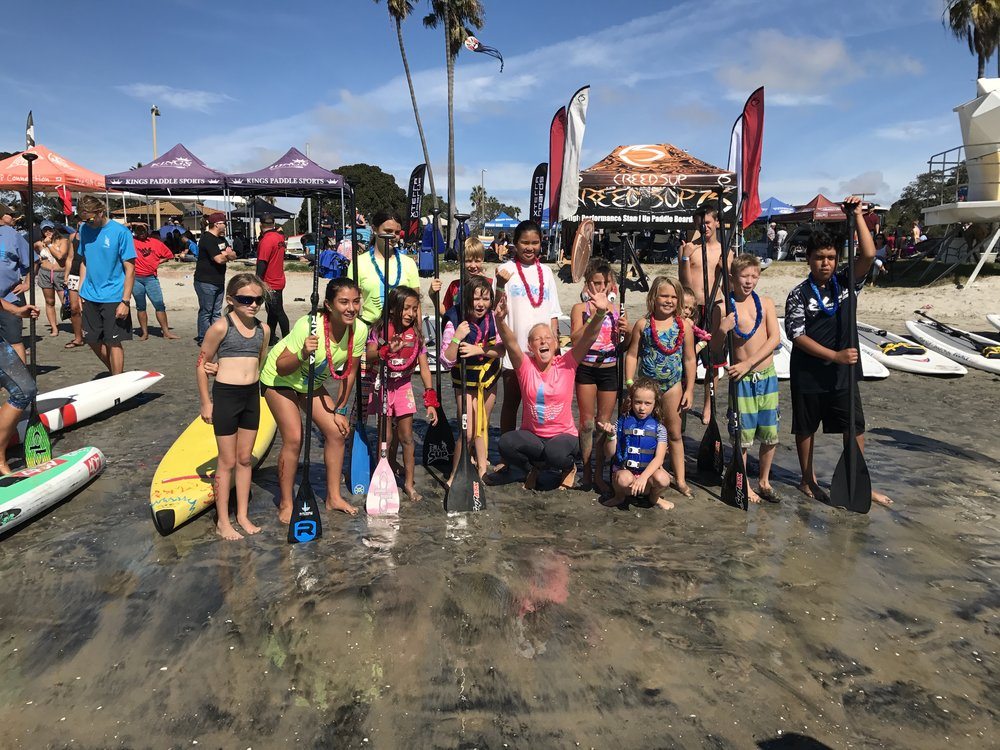 Urban Surf 4 Kids
2016 PaddleFest at Bonita Cove on Mission Bay October 16th 2016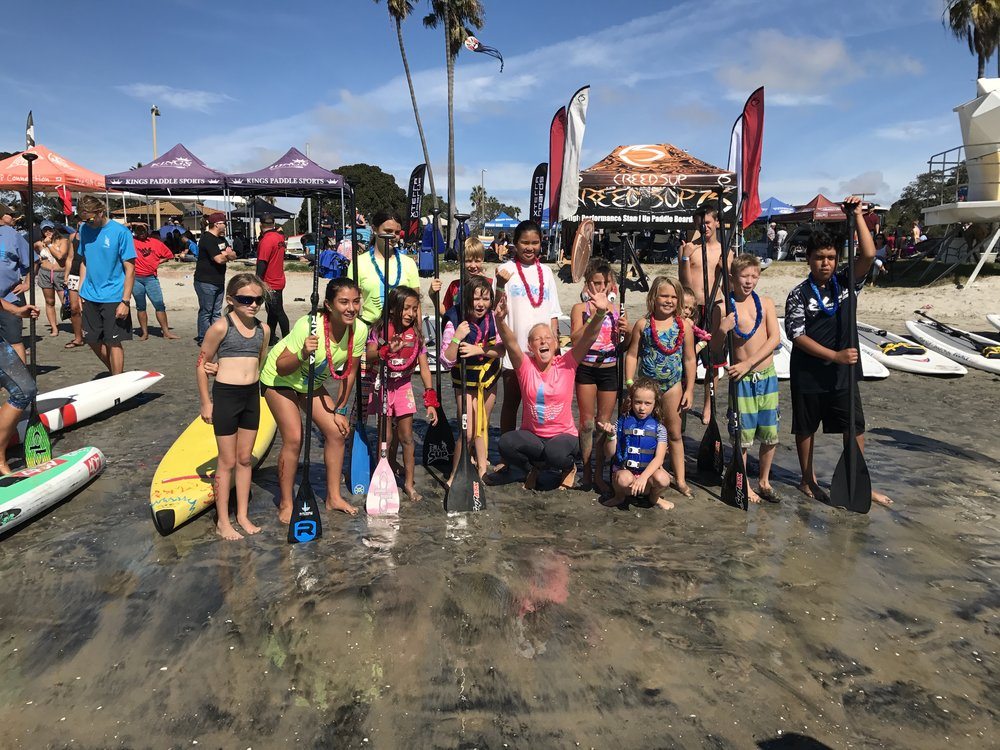 All participants to receive OFFICIAL PaddleFest Swag Bag! T Shirts, Nature's Bakery Bars, Surf Museum Ticket, and much much MORE!
6 mile course: Consist of a 3 lap course on our 2 mile course.
2 mile course: Consist on one lap.
Divisions: 12'6″ female, 12'6″ male, 14′ male, SUP surfboard (12'5 and under)
Chaka Paddle: 1 mile fun non competitive paddle. This paddle is aimed at new/beginner paddlers. (This event includes use of a stand up paddle board).
FREE SUP 4 Kids Lesson: Starting at 10:30am we are sharing the stoke of Stand Up Paddle Boarding with any youth who wants to learn. This is our mission at Urban Surf 4 Kids!Urban Surf 4 Kids is a unique outreach organization that works with orphan and foster kids. Using water sports as a catalyst, we teach kids how to first have fun and then give back to their communities and neighborhoods through local service projects.
The result? Kids who are at risk for being forever branded "underpriveledged," instead, become empowered.
Many of these kids came from gritty urban neighborhoods-thus the name–and would otherwise have zero chance of ever getting near a surfboard or learning how to swim. Many have never even been to the beach.
But we can't possibly do this alone.
Our grassroots organization is beginning to burst at the seams. More and more foster youth agencies and orphanages are hearing about us and letting us know about the kids in need of our services. Take a few moments to check out the work we do, and the generous volunteers and donors of their time, money, and materials–they never fail us. Do good for someone else. That's what we're teaching these kids.
"Most of these kids are used to being the community project instead of working on a community project. At Urban Surf 4 Kids, our goal for every orphan and foster child is to remove the "underprivileged," label and replace it with the "empowered" label. With the right resources and volunteers, we can do it!"
~Wes Stewart, Founder, Urban Surf 4 Kids.